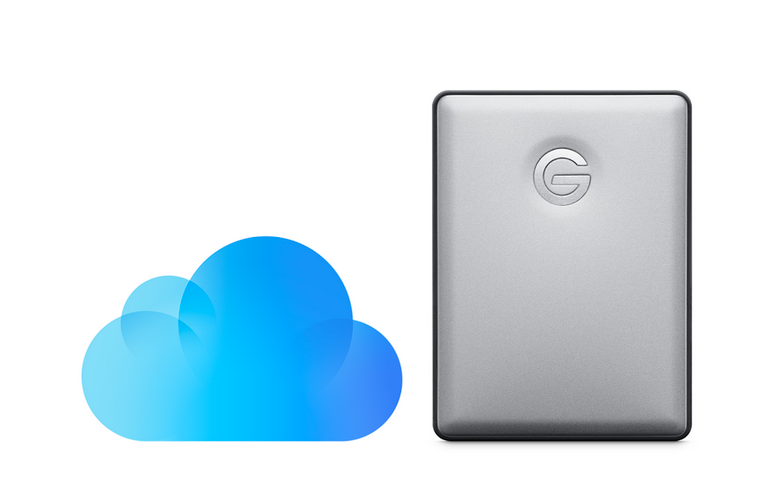 "How do you plan on backing up your Mac?" Or, "Will you keep a lot of photos and videos on your computer?"
External drives are great for storing a lot of files. Easily plug them into different devices—like other Mac computers, or even an iPad Pro. Work with your files wherever you want.
Use the built-in Time Machine app to keep your Mac backed up to an external drive. Time Machine allows you to recover your files if you ever lose anything. 
Upgrade iCloud storage
Use iCloud to keep contacts, calendars, photos, and more up to date across your devices. Add more storage, and be able to save larger photo libraries and more files.