How to clean your MacBook Pro
It doesn't take long for a MacBook to become covered with dust, crumbs, fingerprints, etc. with regular use. Fortunately, it's quick and easy to get in the habit of keeping your Mac looking and feeling like it's brand new.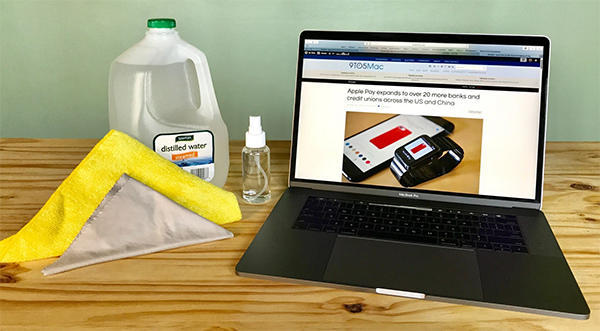 How to clean a MacBook Pro
Follow these steps for how to safely clean your MacBook Pro screen, keyboard, trackpad, exterior, and Touch Bar.
-  Power down your Mac and unplug the power cable and any other accessories
-  Grab a microfiber or other soft lint-free cloth
-  Lightly spray or dampen the cloth with water (distilled water is best)
-  Wipe down your MacBook
-  Don't use aerosol sprays, solvents, abrasives, or cleaners containing hydrogen peroxide that might damage the finish.
-  Make sure to apply the water to the cloth rather than directly to your MacBook. Apple mentions in a support document to never use aerosol sprays, solvents, or abrasives.
Use a 2-ounce spray bottle with distilled water and a cleaning cloth. Using distilled water avoids the minerals and other deposits that tap water can potentially leave behind.
To clean the screen: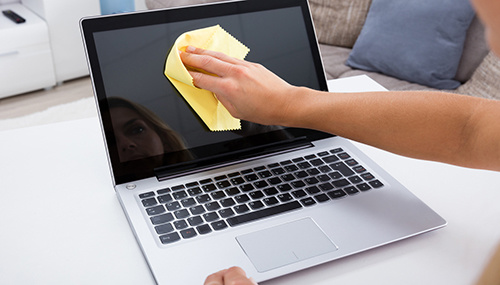 -  First shut down the computer and unplug the power adapter.
-  Dampen a soft, lint-free cloth with water only,
-  Use it to clean the computer's screen.
To clean the Touch Bar and Touch ID (power button):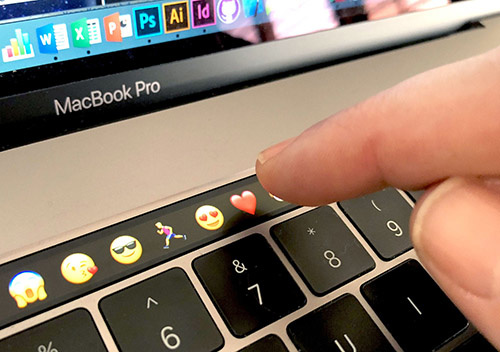 Same way as you would clean the screen.
How to clean MacBook ports: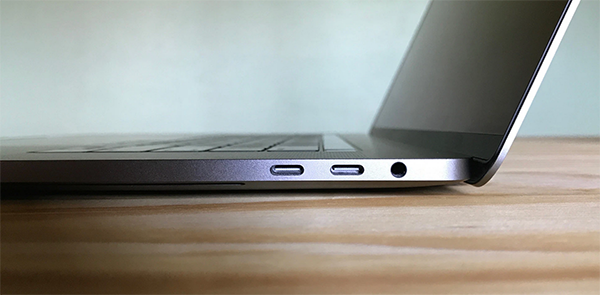 DON'T
Unless you really know what you're doing it can be easy to cause more harm than good when trying to clean out a port.
Cleaning out ports is a situation where it's best to get help from your nearest Apple Store or Apple Authorized Service Provider.