Stay in touch with Group FaceTime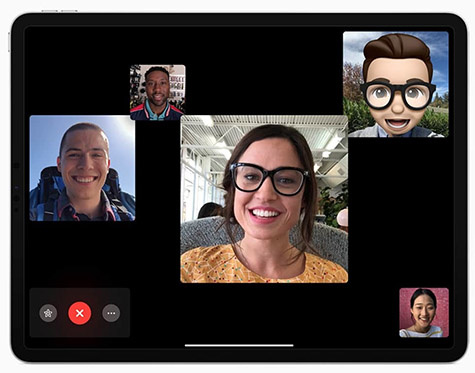 Image: Apple
Use Group FaceTime to video chat with multiple people - you can add up to 32 people!

There are two ways to start a Group FaceTime call.

If you have a group chat started,  go to top of the chat and click on the participant icons. From here, you should see an option to start a FaceTime call. Once you click, everyone in the chat  will receive a request to FaceTime. All they have to do is click 'Join'!

You can start a new Group FaceTime through the FaceTime app. Click the + in the top right corner and add your desired contacts.

System Requirements needed are IOS 12.1.4 or later.