Adobe Illustrator for the iPad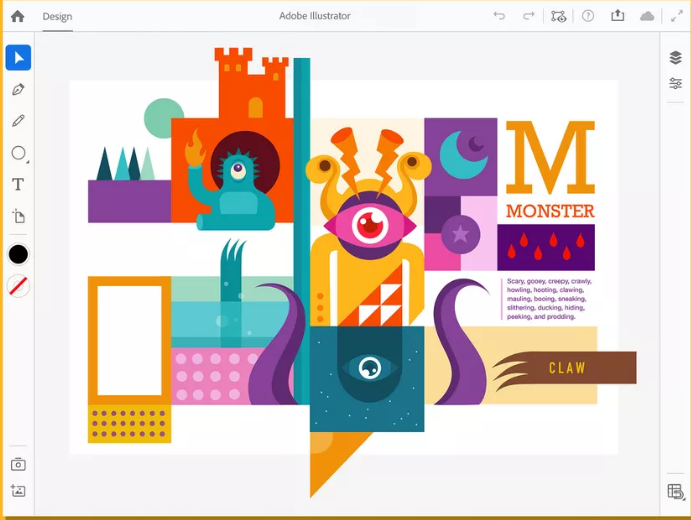 Adobe Illustrator for the iPad.
The iPad version of Illustrator may feel very different from longtime users, but it's meant to be capable enough to send files seamlessly back and forth with the desktop version. Core tools have been redesigned to work more conveniently on a tablet, with a toolbar popping up below selections to let you quickly make or lock-in changes, without having to move your hand much or dive into menus. Apple's Pencil stylus is supported, too. 
Compatibility with other Adobe apps, like Capture and Illustrator Draw, along with access to your synced documents and assets libraries, make Illustrator on the iPad much more powerful than it would be as a standalone app. These tools help you create multimedia visuals, not only at your desk but on the go, as well.  If you create graphics for print, screens, animation, or video, the industry-standard Adobe Illustrator is an indispensable tool.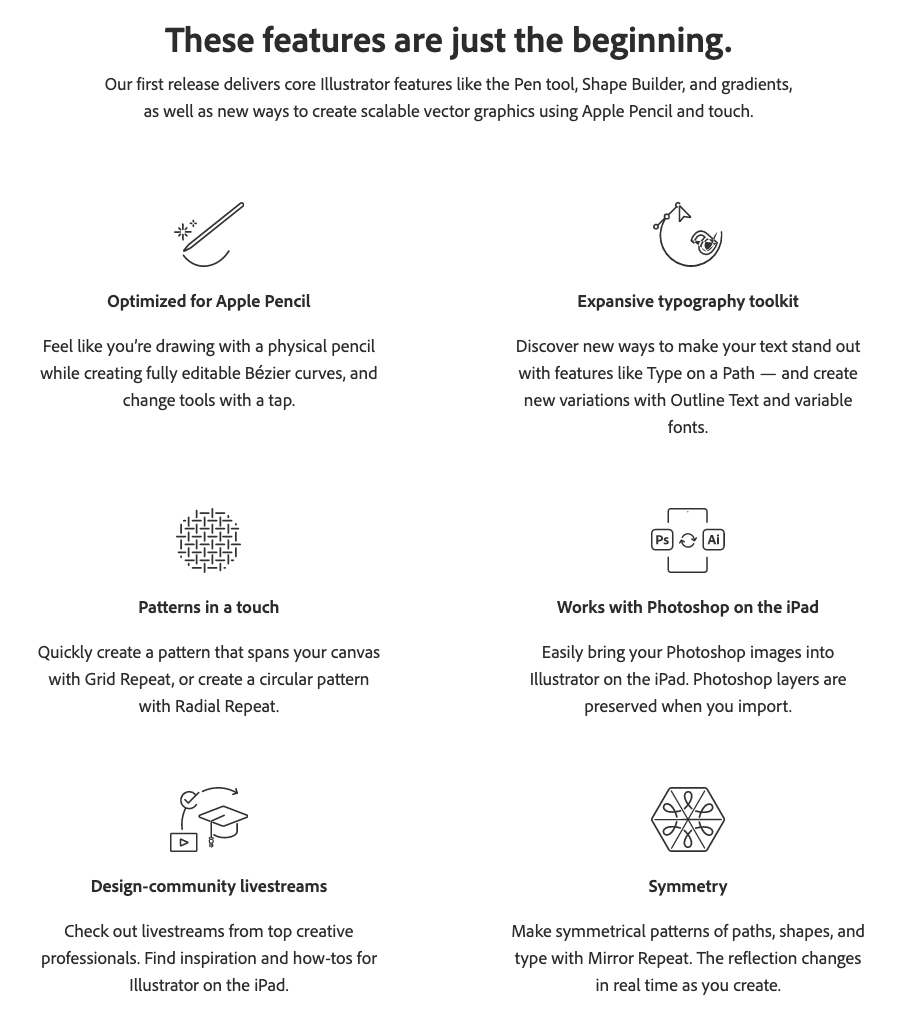 What's Different on the iPad?
Touch Shortcut. As in Adobe's other tablet apps, Fresco and Photoshop for iPad, you'll find a little movable circle on the workspace called the Touch Shortcut tool. You use this like a keyboard modifier key (Control/Command, Option, or Shift) to augment the features of whatever tool you are using.  Touching and dragging slightly to access a secondary Touch Shortcut. Using the Apple Pencil you enable alternate tool behaviors by tapping, double-tapping, and long-pressing.